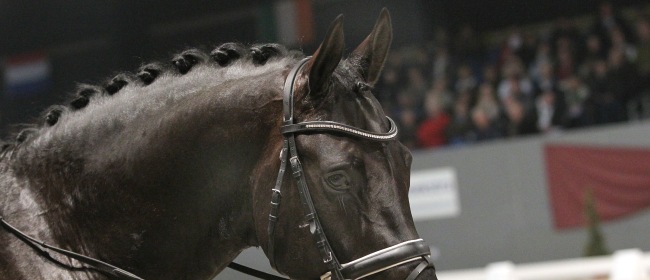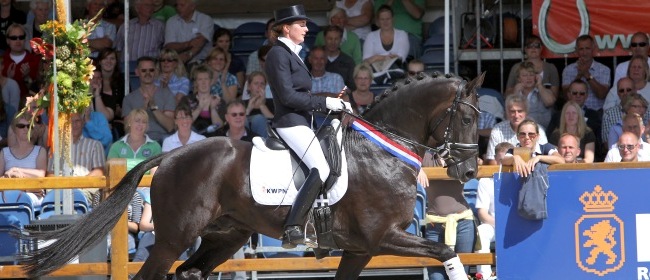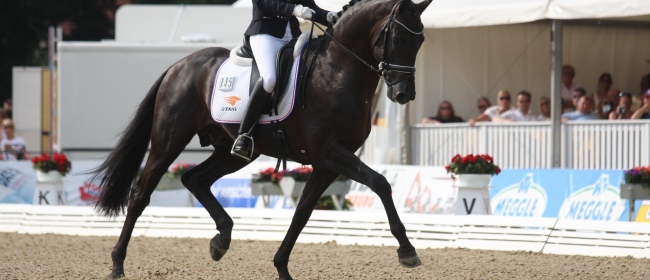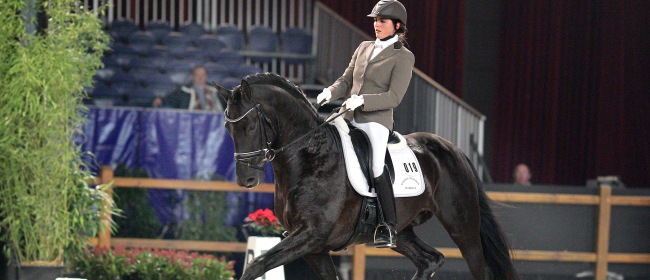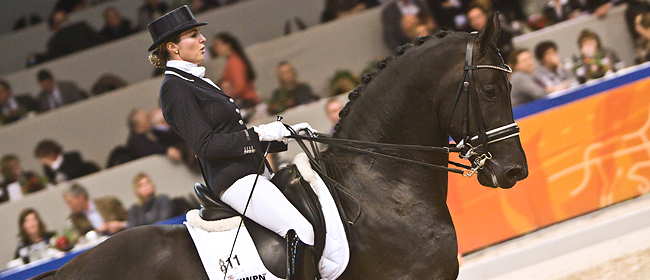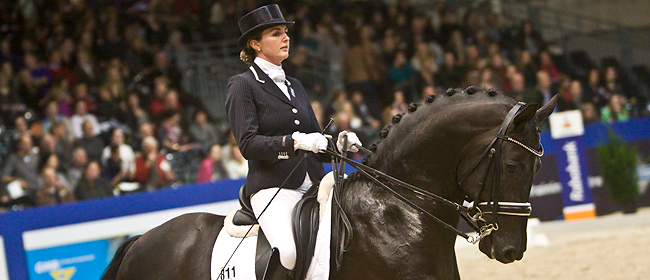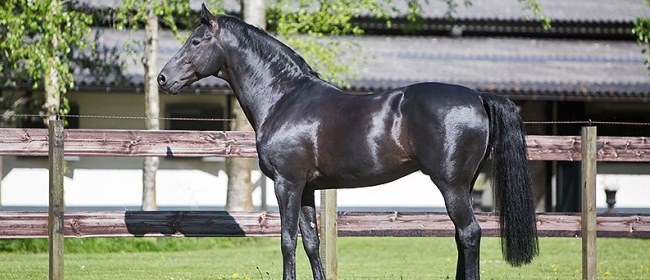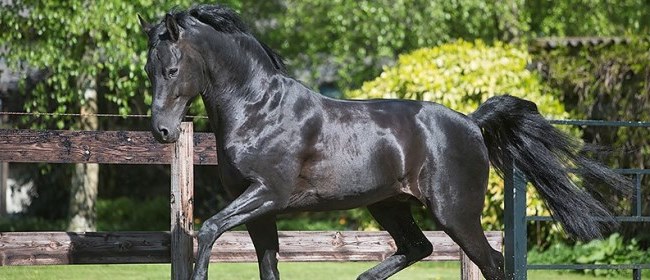 Our worldchampion Astrix
A serene stallion with an extraordinary competition mentality
General
Breeding information
Photos
Videos
Offspring
Astrix
Black, KWPN, 2005, 168 cm
Breeder: E.T. Ten Bosch, Driel

Obelisk
Matador
Donauwind
Maritza
Kida (ster)
Clavecimbel
Cida
Upshot (vl. keur
Olivi (keur)
Jazz
Halla Utopia
Minou (keur pref)
Frühling
Grene (keur pref)
At the beginning of august 2011, Emmelie Scholtens visited the world championship for young dressage horses in Verden for the second time now. While she and Astrix became world champion last year among the five-year old, this year she mastered to repeat her success and become world champion with Astrix among the six-year old dressage horses!
Again, this serene stallion showed off his fantastic competition mentality. The windy and troubled weather did not upset him at all and he impressed with his incredible devotion, obedience and alertness. Even under pressure, Astrix's performance is steady. Astrix received a 9.6 for his trot, one of the highest grades ever! Last year the jury referred to Astrix as
'a horse to dream of'
which they confirmed this year again.
During the performance test in Stegeren, the commission honoured Astrix with a spectacular score of 9.5 for his rideability and attitude. It is to be expected, that Astrix will pass on these qualities to the dressage horse breeding. This wonderfully developed stallion showed a beautiful amenability, as well as an honest and reliable character.
Astrix's father has many descendants on national dressage level. This tall black stallion has been successfully presented by Kirsten Beckers in the Prix St. Georges. His son Tango is currently ridden on Grand Prix level by Canadian Cheryl Meisner. From his mother's line, we'll find the recently 'keur' pronounced stallion Olivi (Jaxx x Aktion), also Grand Prix. Olivi is the father of stallion UB40, a KWPN admitted stallion (Michelangelo) and Universal (Zuidhorn). Olivi's son Triviant (Saluut) is also Grand Prix and many of his offspring are national dressage horses.
Astrix's dam bloodline has been avowed many titles (predikaat) and can be traced by Lady Réveil from Wittenstein van E. van Binsbergen, Zuilen. Also descending from the dam is Grand Prix qualified Jasper (Ferro x Tesdoorn f. Luckboyxx). Astrix carries Jazz in third generation and is free of Flemmingh and Gribaldi blood.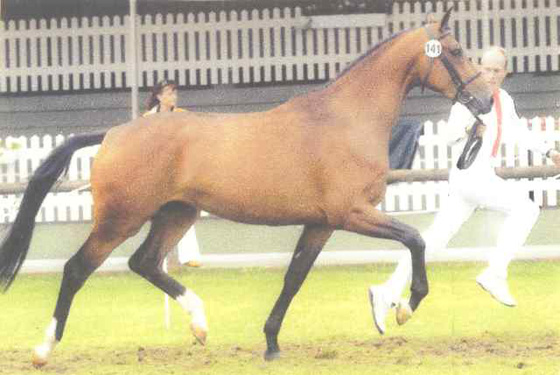 Upshot
Astrix has proven to maintain his calm, even under such stressful conditions as the world championship, and once again, has shown his extraordinary commitment. Also, nothing short of spectacular are his three basic gaits, making him a worthy world champion!
Astrix has been admitted to the KWPN, Oldenburger Verband and the Hannoveraner Verband.
Astrix
Black, KWPN, 2005, 168 cm
Breeder: E.T. Ten Bosch, Driel

Obelisk
Matador
Donauwind
Maritza
Kida (ster)
Clavecimbel
Cida
Upshot (vl. keur
Olivi (keur)
Jazz
Halla Utopia
Minou (keur pref)
Frühling
Grene (keur pref)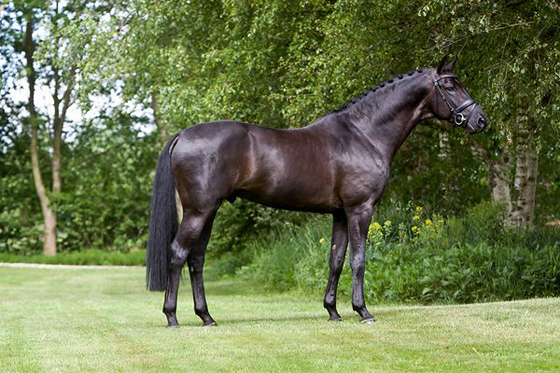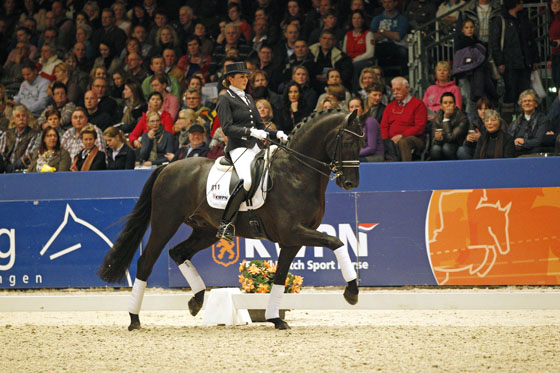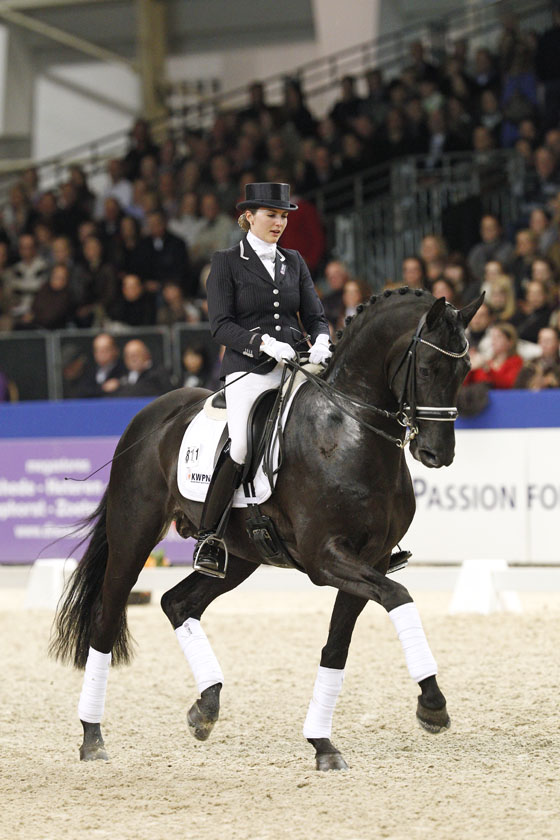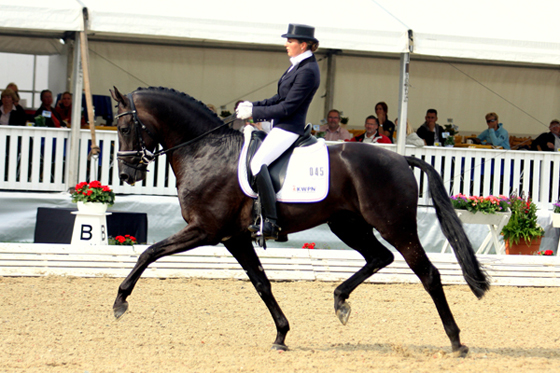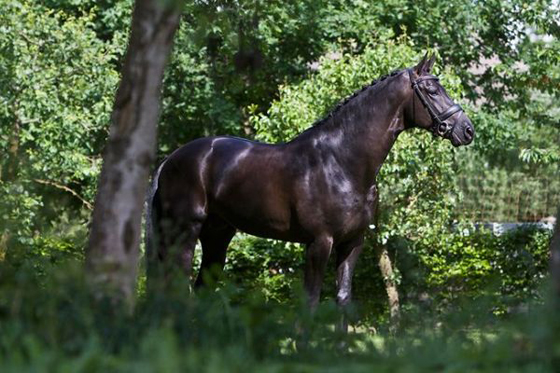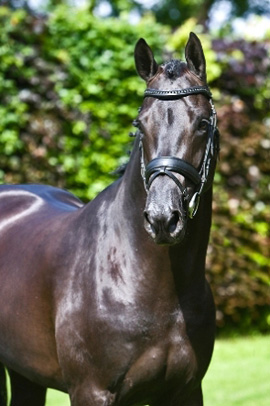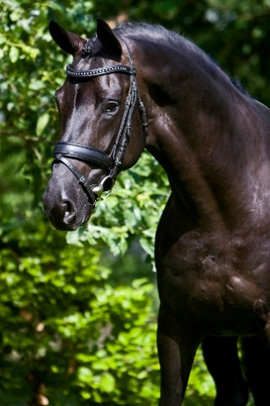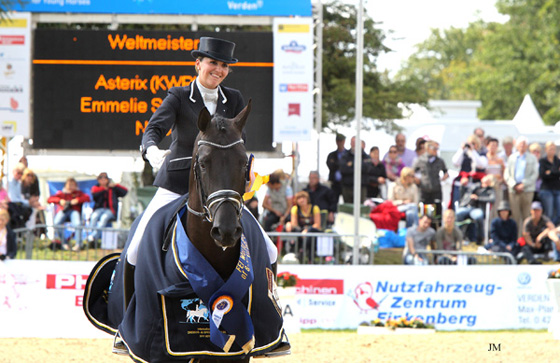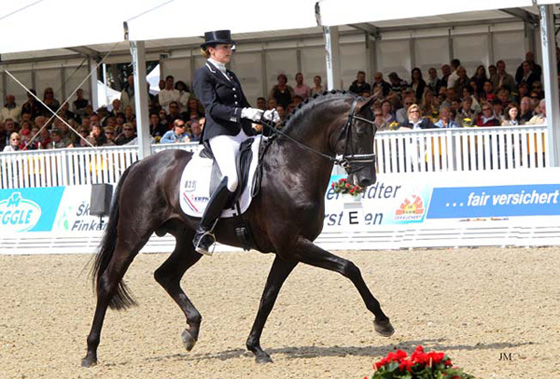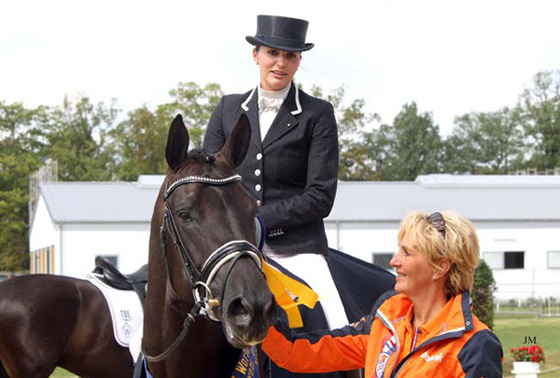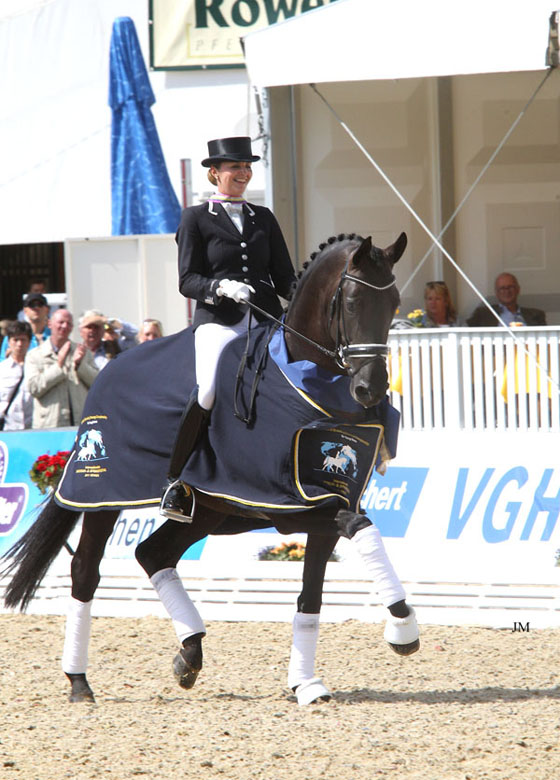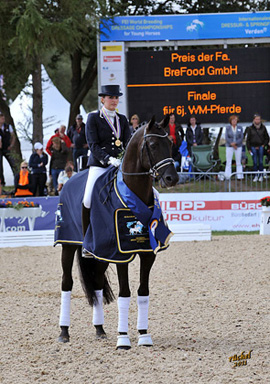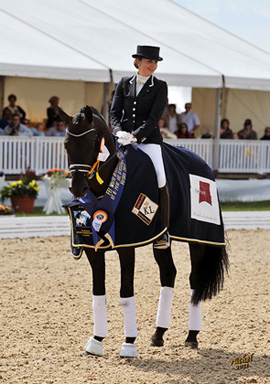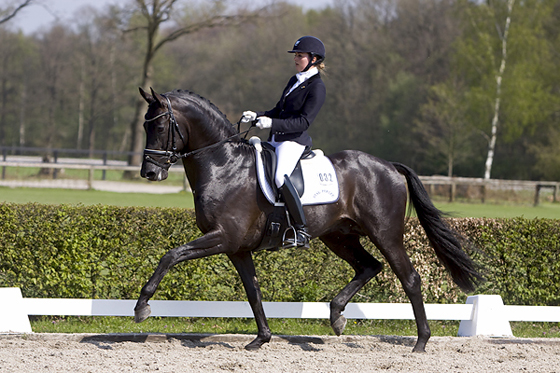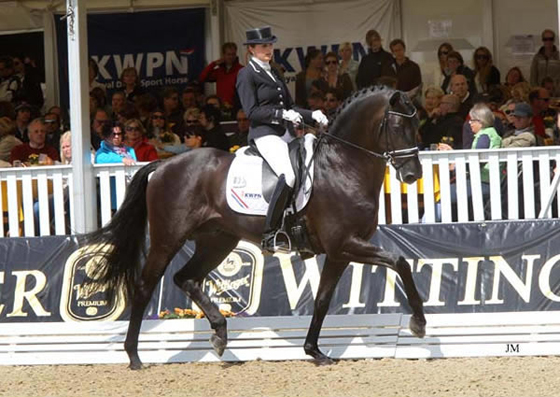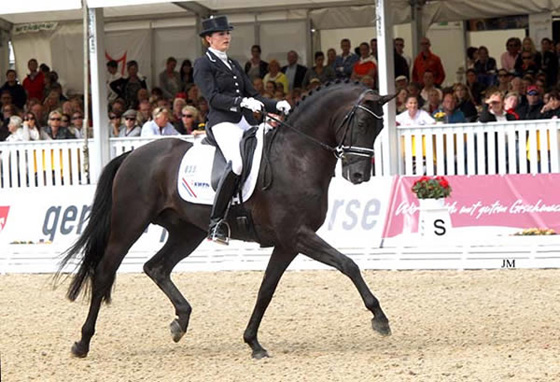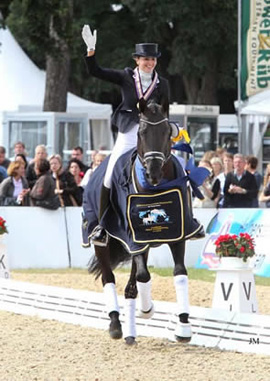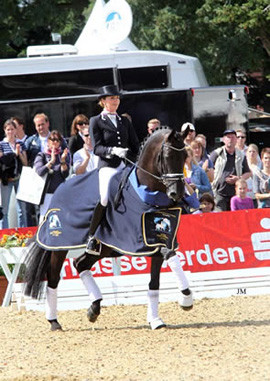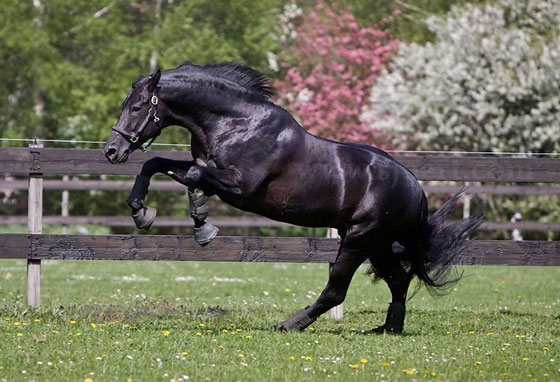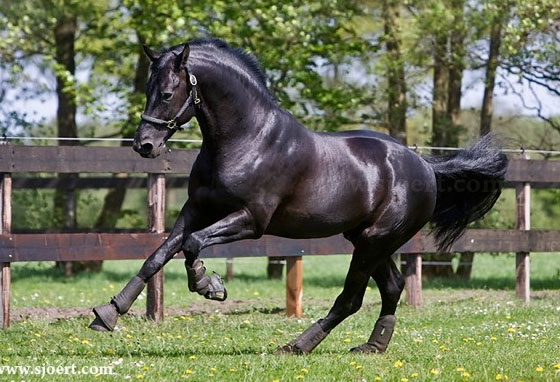 Astrix - Hengstschau Sosath
Astrix and Emmelie Scholten @ Verden 2011
Astrix and Emmelie Scholten @ Verden 2011 - World Champions
Astrix hengstenkeuring 2011

Heroïx
(Astrix x Painted Black)

Helvetia
(Astrix x Painted Black)

Haydn
(Astrix x Highness)
On January 9th, Astrix's first foal was born. His name is Heroix, a sturdy long-legged stallion. Ten days later, a little mare-foal came to the world. She has even longer legs and is a true thoroughbred. Both foals (Heroïx and Helvetia) were born through embryo transplantation. Heroix and Helvetia's mother is mare Alina (Painted Black x Highness). In 2009, ridden by Marie-José Hulsman, Alina reached the final of the Pavo Cup. Emmelie Scholtens rode Alina very successfully during the Pavo Cup of 2010.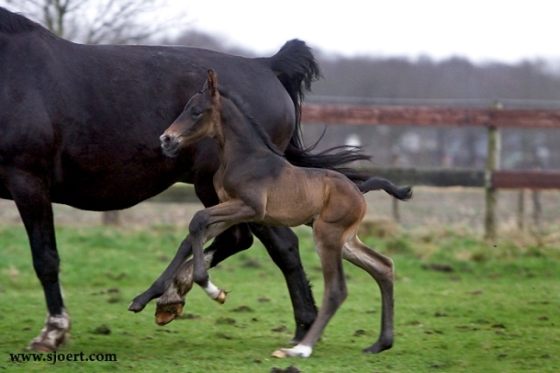 Heroïx (Astrix x Painted Black)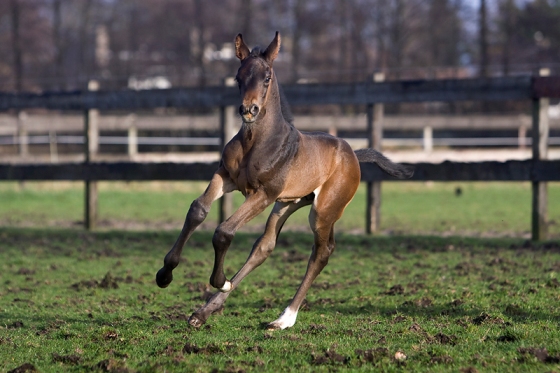 Heroïx (Astrix x Painted Black)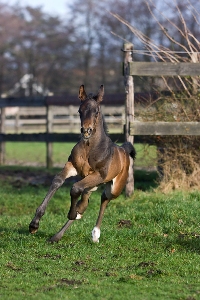 Heroïx (Astrix x Painted Black)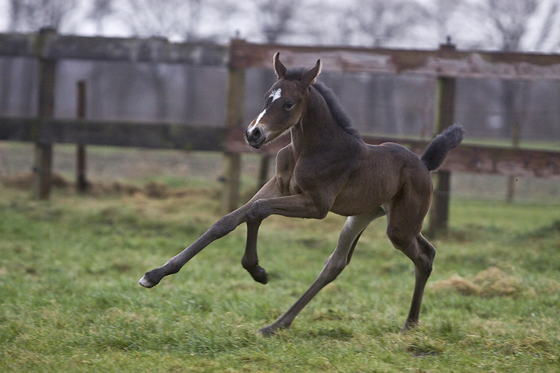 Helvetia (Astrix x Painted Black)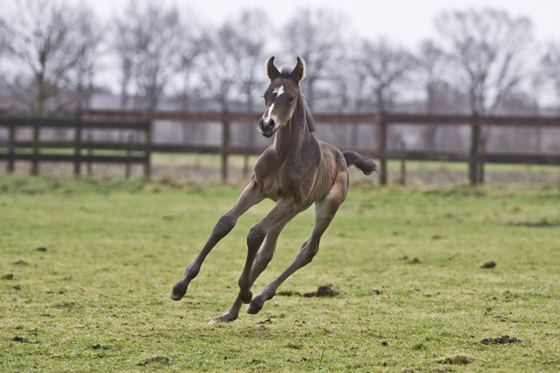 Helvetia (Astrix x Painted Black)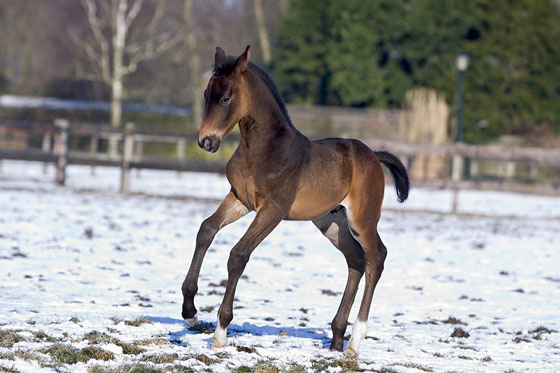 Heroïx (Astrix x Painted Black)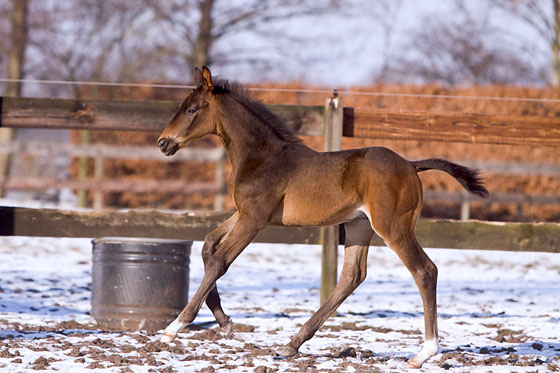 Heroïx (Astrix x Painted Black)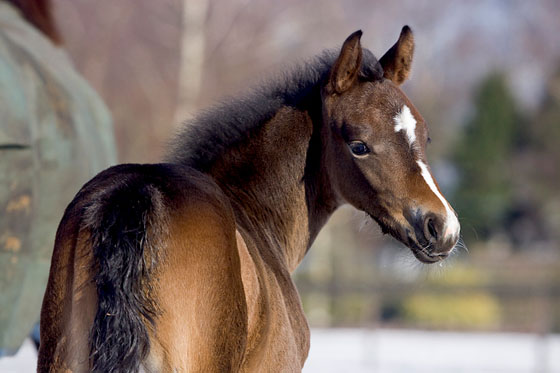 Helvetia (Astrix x Painted Black)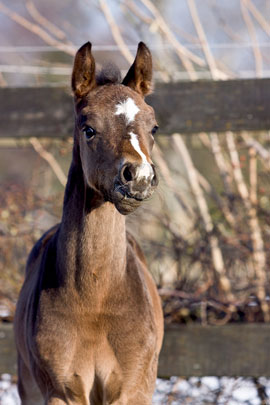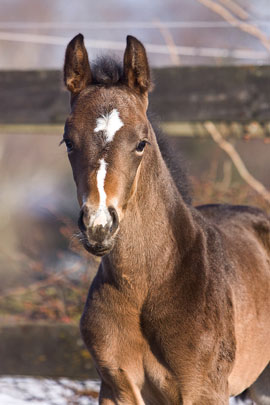 Helvetia (Astrix x Painted Black)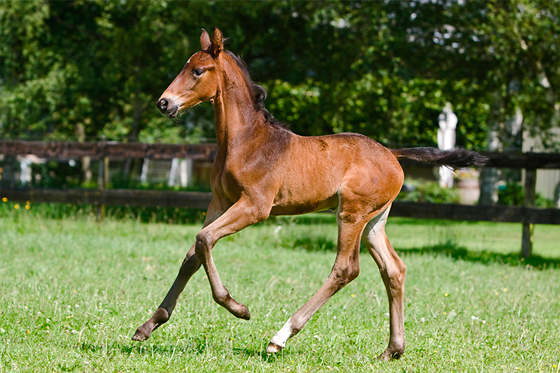 Haydn (Astrix x Farrington)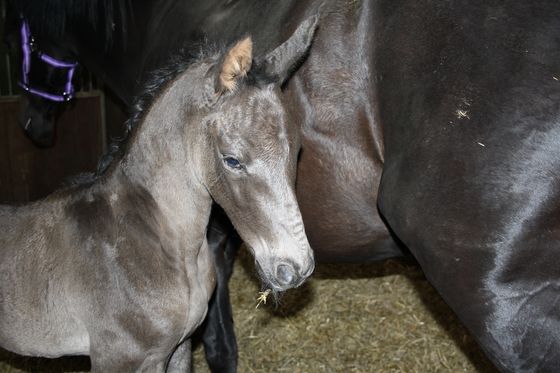 High Winds Texel (Astrix x Ferro)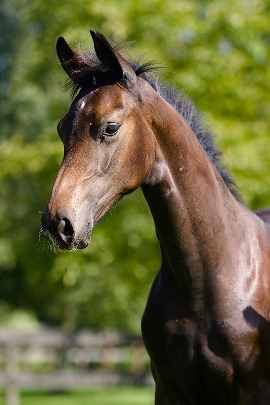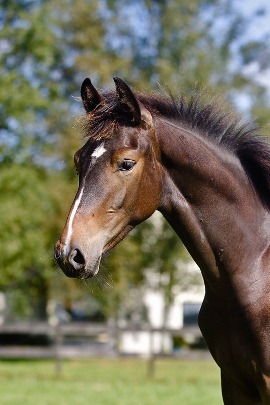 Heroïx & Helvetia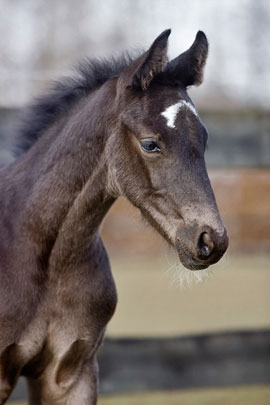 Inyati (Astrix x Painted Black)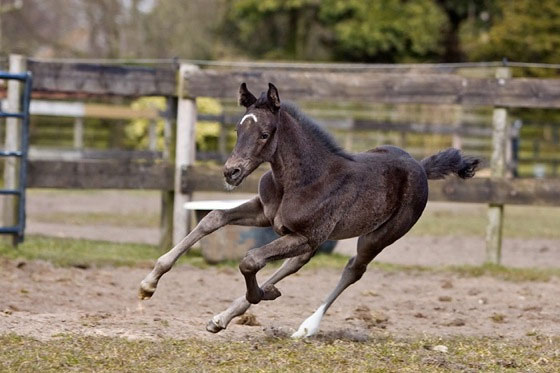 Inyati (Astrix x Painted Black)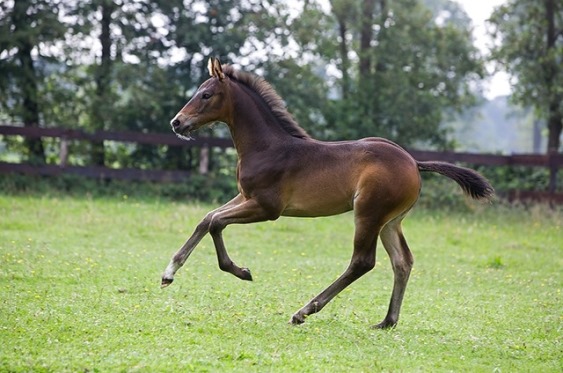 Jenson (Astrix x Painted Black)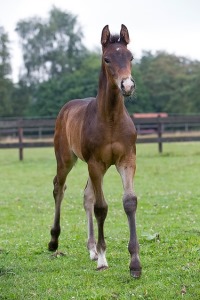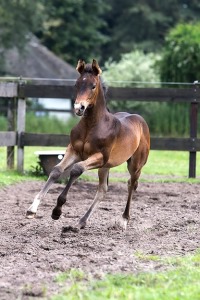 Jenson (Astrix x Painted Black)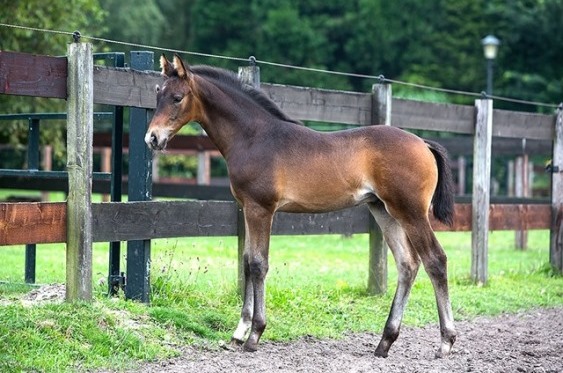 Jenson (Astrix x Painted Black)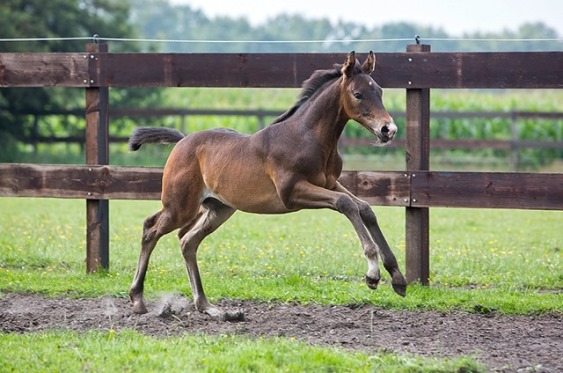 Jenson (Astrix x Painted Black)